I have yellow teeth and I want to make it white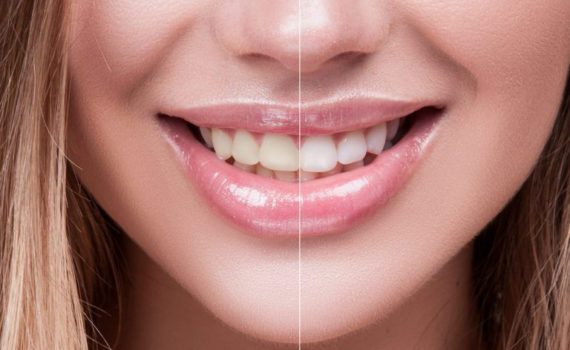 Yellow teeth can be an embarrassment for a lot of people. It is a very common problem in young and old alike. Even a well aligned set of teeth can look bad due to yellowing of teeth.
Yellow teeth or discolored teeth can be caused due to food and wine stains, habits such as smoking and chewing of tobacco or due to certain medical conditions and medications. Poor oral hygiene habits also contributes to discoloration of teeth.
Some people may have fluoride staining which appears as orange or brown patches on the teeth. The fluoride stain may range from mild to severe discoloration.
Surface staining of teeth due to food coloring, tea, coffee, wine, etc. can be removed by a simple teeth cleaning or ultrasonic scaling procedure. This procedure not only removes stains but also the harmful calculus and plaque which can cause gum infection.
People who do not have stains but want to further whiten the shade of their teeth, will require a teeth whitening or bleaching procedure.
In severe case of fluoride staining which cannot be removed either by scaling or bleaching, dental veneers can be used to mask it.
"Very friendly and competent dentist. The clinic is well-appointed. I have always felt very comfortable putting my teeth under his care. Dentists associates also are equally very caring. Go to Aspen and return with a smile."
"I had taken my mom to Dr.Pramod for root canal treatment 2 years ago and from then been regular visitor for any dental consultation for my family. I would strongly suggest to visit Aspen Dental Care for all your dental problems."
"I've always been a bit wary of any dental procedures. But I'm really glad I chose Aspen Dental Care over the other clinics suggested to me. Dr.Pramod immediately put me at ease when I consulted him for a root canal. Highly recommended for professionalism, skill and proficiency!"
"Dr. Pramod did a root canal for me. He explained me why it is done and how it is done. You can visit him for root canal or any other tooth problem I'm sure you would be happy too."