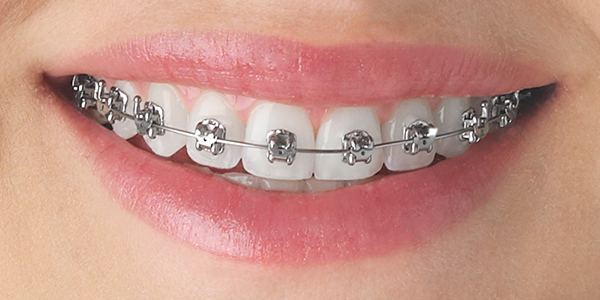 Crooked teeth or misaligned teeth can lead to loss of confidence while smiling. Crooked teeth can also cause issues with the gums that support the teeth, can increase the incidence of tooth decay, can lead to tooth discoloration and a host of other problems like jaw pain.
The treatment of crooked teeth usually involves the realignment of teeth using fixed
Orthodontic Braces
which is made out of metal or tooth colored ceramic. There is also
lingual braces
which is fixed to the inner part of the teeth. The latest in orthodontic treatment is the
Invisalign treatment
system.
Orthodontic treatment for crooked teeth
Orthodontic treatment is usually started after all the permanent teeth have erupted usually around the age of 12 years.
In more severe cases of skeletal problem of jaws, a surgical treatment may be required.
Orthodontic treatment may also be initiated in young children in certain cases.
Your orthodontic consultation will include a thorough diagnosis of the problem with a comprehensive treatment plan.
If your front teeth are slightly crooked and you would like to get it aligned without orthodontic braces treatment, it can be done using dental veneers.
"Very friendly and competent dentist. The clinic is well-appointed. I have always felt very comfortable putting my teeth under his care. Dentists associates also are equally very caring. Go to Aspen and return with a smile."
"I had taken my mom to Dr.Pramod for root canal treatment 2 years ago and from then been regular visitor for any dental consultation for my family. I would strongly suggest to visit Aspen Dental Care for all your dental problems."
"I've always been a bit wary of any dental procedures. But I'm really glad I chose Aspen Dental Care over the other clinics suggested to me. Dr.Pramod immediately put me at ease when I consulted him for a root canal. Highly recommended for professionalism, skill and proficiency!"
"Dr. Pramod did a root canal for me. He explained me why it is done and how it is done. You can visit him for root canal or any other tooth problem I'm sure you would be happy too."